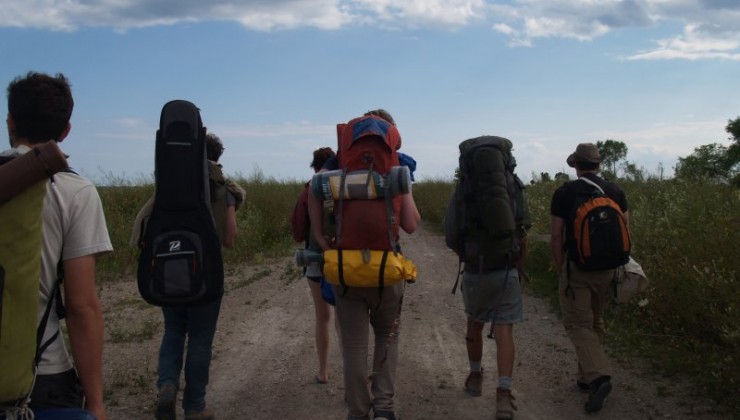 A Night with Leslie
Curated by Laura Mendes and John Loerchner
Nine adventurers set out on a two-day expedition to explore and research the strange and beguiling landscape of the Leslie St. Spit; a 5km man-made peninsula, wildlife sanctuary and active construction dumpsite.
Join them as they present their research and "Spit" inspired works:
Performance, Dance, Sound, Installation & Found Sculpture.
Expedition participants:
| Jane Danielson | Adam Herst |
| John Loerchner | Laura Mendes |
| Brian Sasaki | Gram Schmalz | Alex Shaw |
| Laura Smith | Ashley Wheeler |
Exhibition
Sep 10th | Opening | 7pm-12am
Sep 11th | Open | 11am-5pm |
Sep 12th | Sunday Brunch | 11am – 3pm |