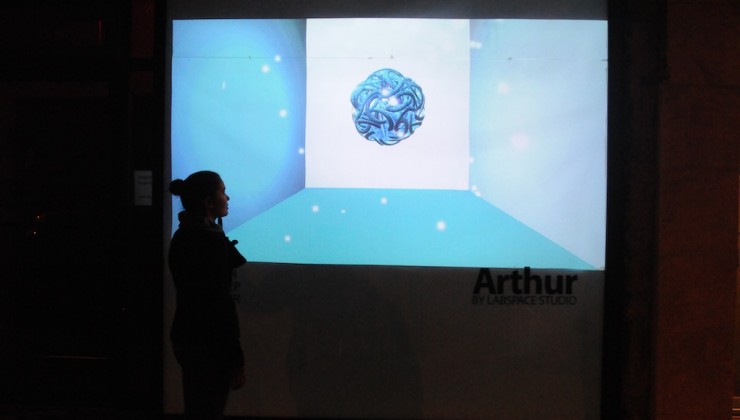 Meet Arthur, a solitary but loveable creature living in a window vitrine on the Danforth. Unlike humans or animals, Arthur feeds solely off the affections of others. Without these affections, Arthur will shrink, weaken and wither away. Give him some love, though, and Arthur will thrive.
For 10 days, Arthur's fate rests in our hands. Can we keep Arthur alive? The challenge and responsibility is ours.
How you can #SaveArthur
1. Visit him often! (Arthur sleeps during the day and comes out at dusk)
2. Pick-up your #SaveArthur button at the Linsmore Tavern. (Show your support and encourage others to #SaveArthur)
Show: Art of the Danforth, Toronto
Venue: 1890 Danforth Ave (after dusk)
Curated by: Rita Camacho Lomeli

Art of the Danforth (AoD) is a reflexive and changing public art experiment that uses the structure of a 'festival' to transform, engage, uncover and discover the possible roles and functions of an artist in a diverse and changing community.