Sculpting New Reads is the fourth annual contemporary art program of The Word On The Street Toronto — Canada's largest book and magazine festival. Held on the grounds of the Harbourfront Centre in Toronto, this exhibition brings together Canadian artists and authors to explore how books can inspire new ways of thinking, creating and innovating.
Opening: Sunday, September 24th, 11am – 6pm
Harbourfront Centre (Main Building)
Participating Artists: Nicholas Crombach, Sage Paul, Marian Wihak, and Alize Zorlutuna
Curated by: Labspace Studio (John Loerchner & Laura Mendes)
Participating Authors: Ron Sexsmith, Tanya Talaga, Lisa Richer, and Alejandro Saravia 

Four contemporary artists have been paired with four newly released Canadian books. Each artist has been challenged to create a new art installation inspired by the themes of their book, using the festival site to engage audiences.
Sculpting New Reads will feature a wide range of art media – from installation and sculpture to textiles and craft. In addition, scheduled meet-and-greets with both artists and authors will be facilitated throughout the day.
*See Full Program Details & Sneak Peek Promo Videos (Artists in their Studios)*

PARTICIPATING BOOKS 
Red, Yellow, Green by Alejandro Saravia (Fiction)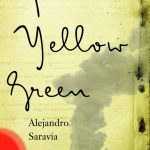 Synopsis: In Montreal, Alfredo struggles with his memories of being ordered to commit an atrocity by the Bolivian army. Despising his nation as an oppressive sham, he falls for a woman who has no nation—a Kurdish freedom-fighter trying to blast an independent Kurdistan into existence. As the net of intrigue closes in on his lover, Alfredo must finally face his past. Refusing to be bound by style, genre, or language, Alejandro Saravia captures the tumultuous existence of the exile.
Deer Life by Ron Sexsmith (Fiction)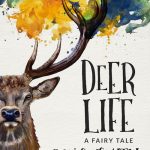 Synopsis: A humorously dark fairy tale, wherein young Deryn Hedlight (mistakenly) kills a dog that belongs to a witch, setting into motion a series of unexpected events. It's a wicked fairy tale of witchcraft, bullying, revenge, and a mysterious bowler hat. Mostly though, it's all about patience, friendship, and heroism where you least expect it.

Closer to Where We Began by Lisa Richter (Poetry)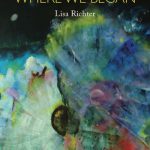 Synopsis: This diverse debut collection follows the speaker on a path of self-discovery and navigates the tension between memory and imagination, between the personal and the political, and the primacy of sensual, sensory, lived experience. These dream-like poems not only concern themselves with the speaker, but with urban and natural environments, friends, family, and lovers, past and present. The poet explores overlapping/intersecting identities that shape and inform us, celebrating the importance of telling our stories as a means of bringing us closer to our authentic selves.
Seven Fallen Feathers by Tanya Talaga (Non-Fiction)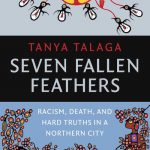 Synopsis: In 1966, twelve-year-old Chanie Wenjack froze to death on the railway tracks after running away from residential school. An inquest was called for and four recommendations were made to ensure the safety of Indigenous students. None of those recommendations were applied. More than a quarter of a century later, from 2000 to 2011, seven Indigenous high school students died in Thunder Bay, Ontario. The seven were hundreds of miles away from their families, forced to leave home because there was no high school on their reserves.
Using a sweeping narrative focusing on the lives of the seven students, Seven Fallen Feathers delves into the history of this small northern city that has come to manifest Canada's long struggle with human rights violations against Indigenous communities.