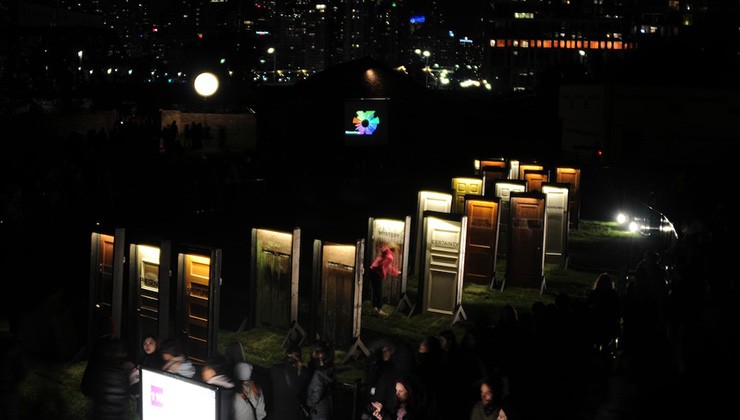 Part installation, part sociological survey, Between Doors invites audiences into an evolving narrative on the nature of choice. What is choice? Are we the sum of our choices? Are we in control of the choices we make, or is choice merely an illusion?
Confronted by a series of free-standing doorways, participants are asked to make a choice; for every decision there lies a doorway; through that doorway, another set of doorways; and through that doorway, another set of choices.
Overhead, a large screen tracks and visualizes the data from the selections made throughout the night, revealing intricate parallels and unforeseen insights between choices and choice-makers.
Scotiabank Nuit Blanche
Historic Fort York
Oct 4, 7pm – 7am
PROJECT DETAILS>
Stats from October 4th, 2014
4,591 Participants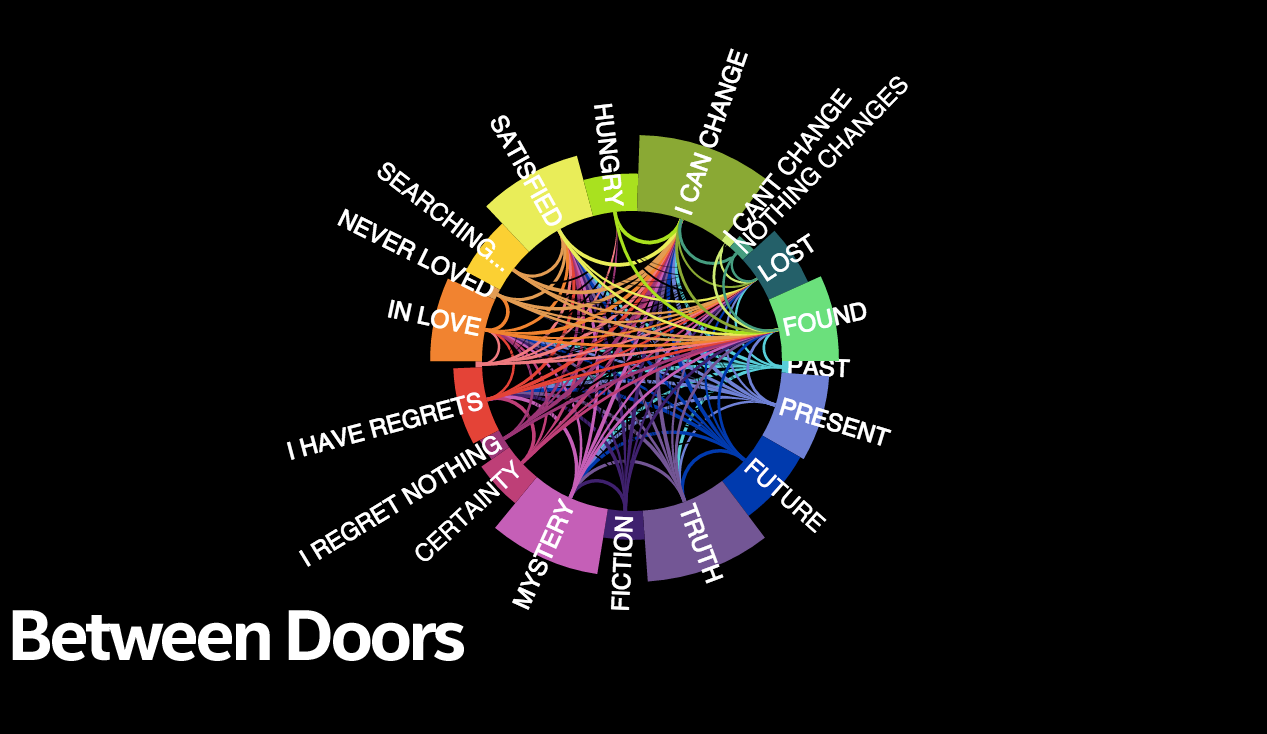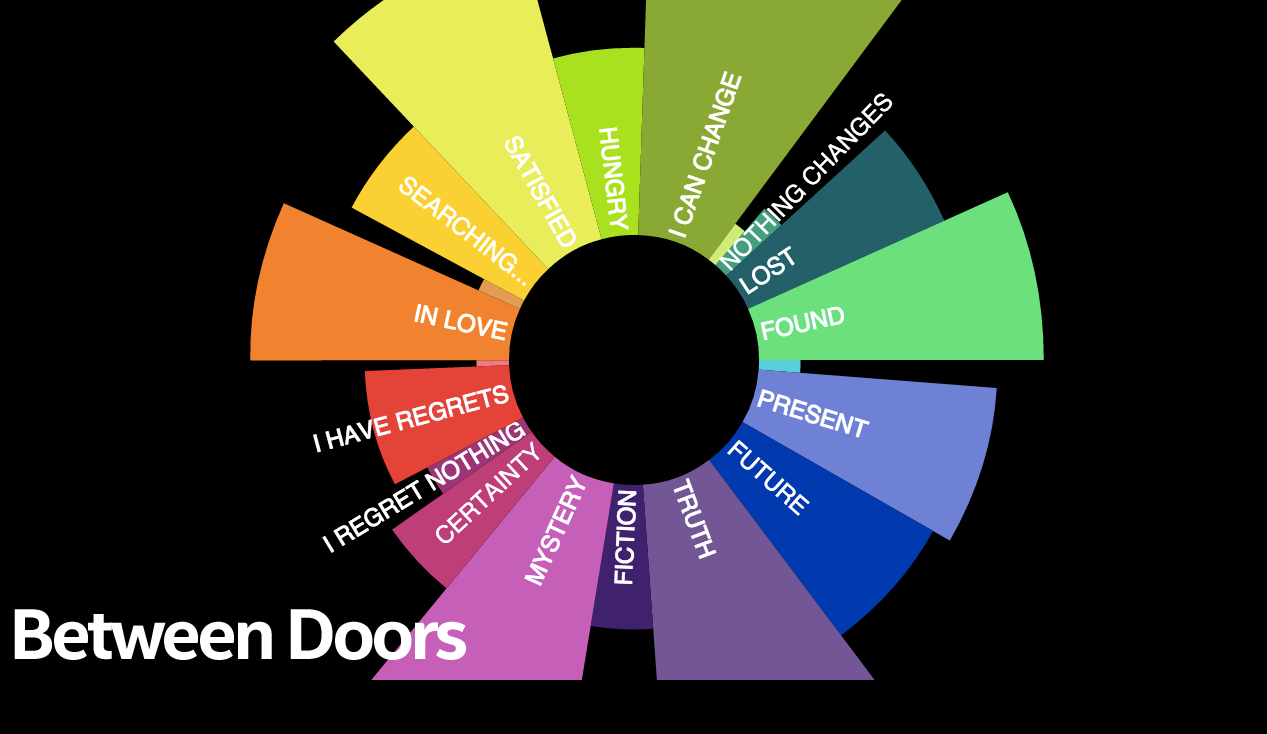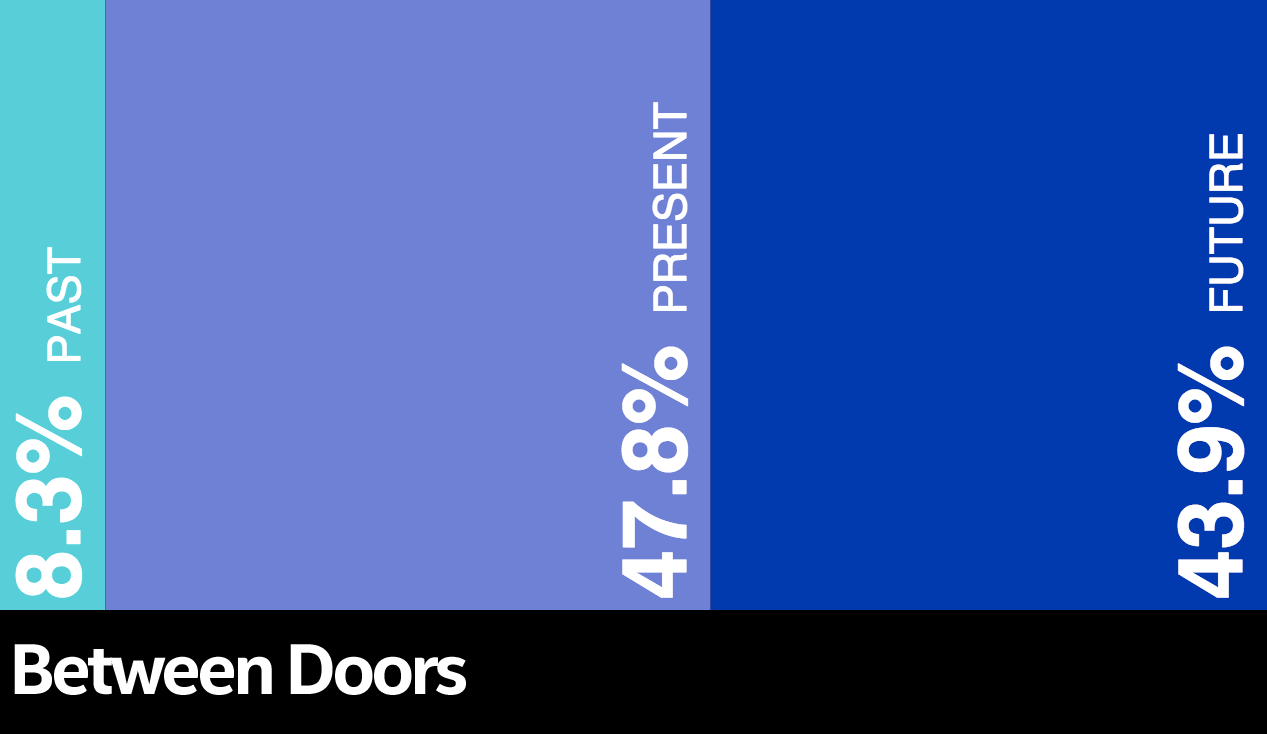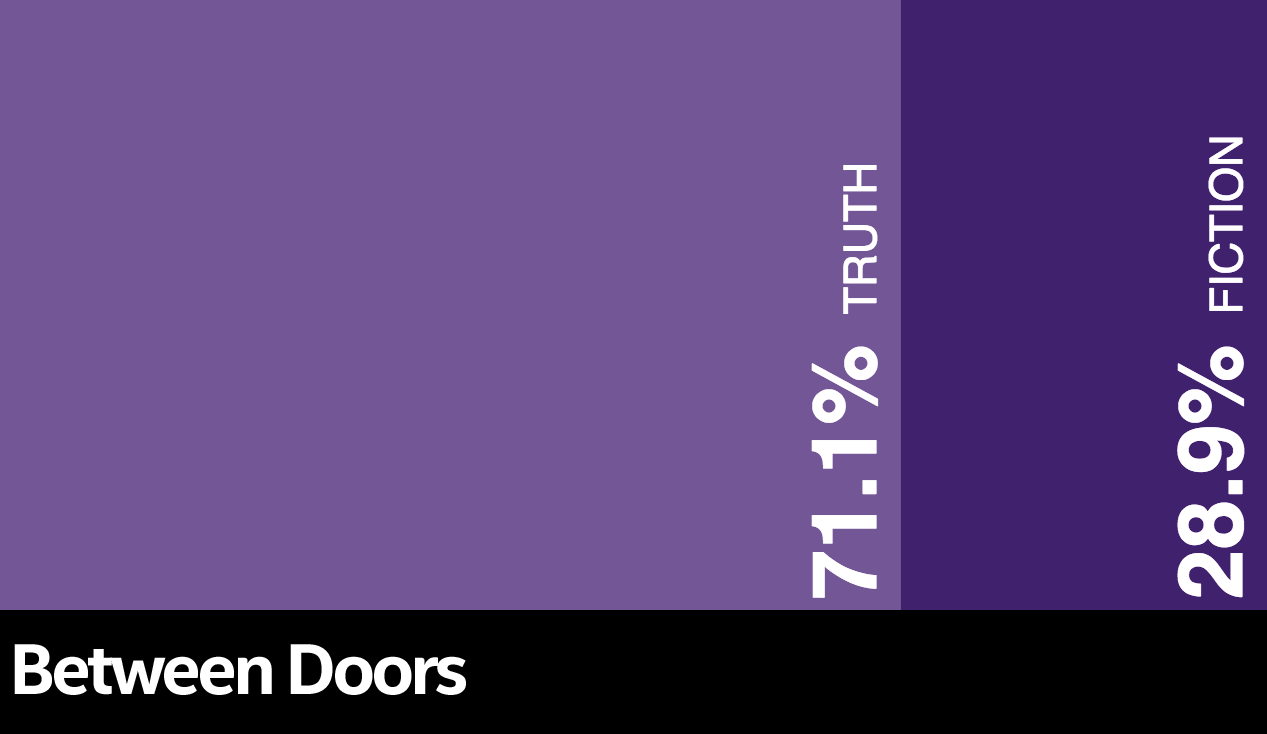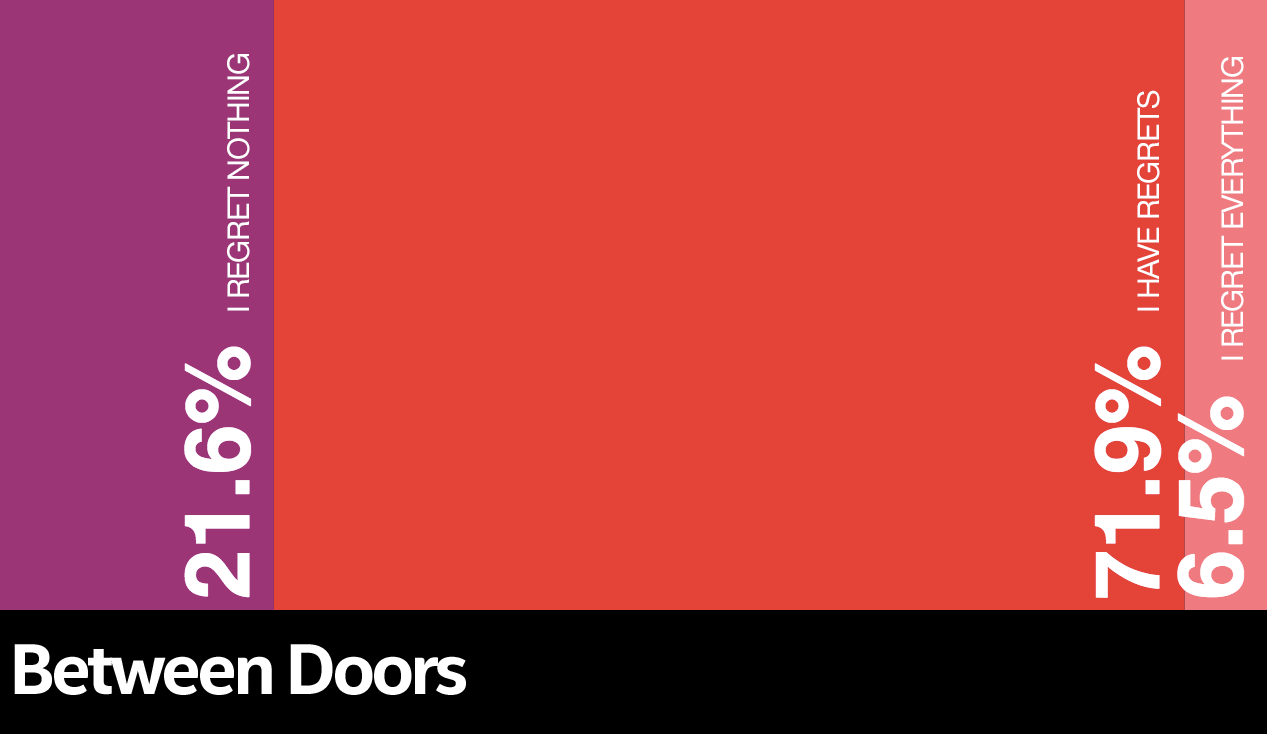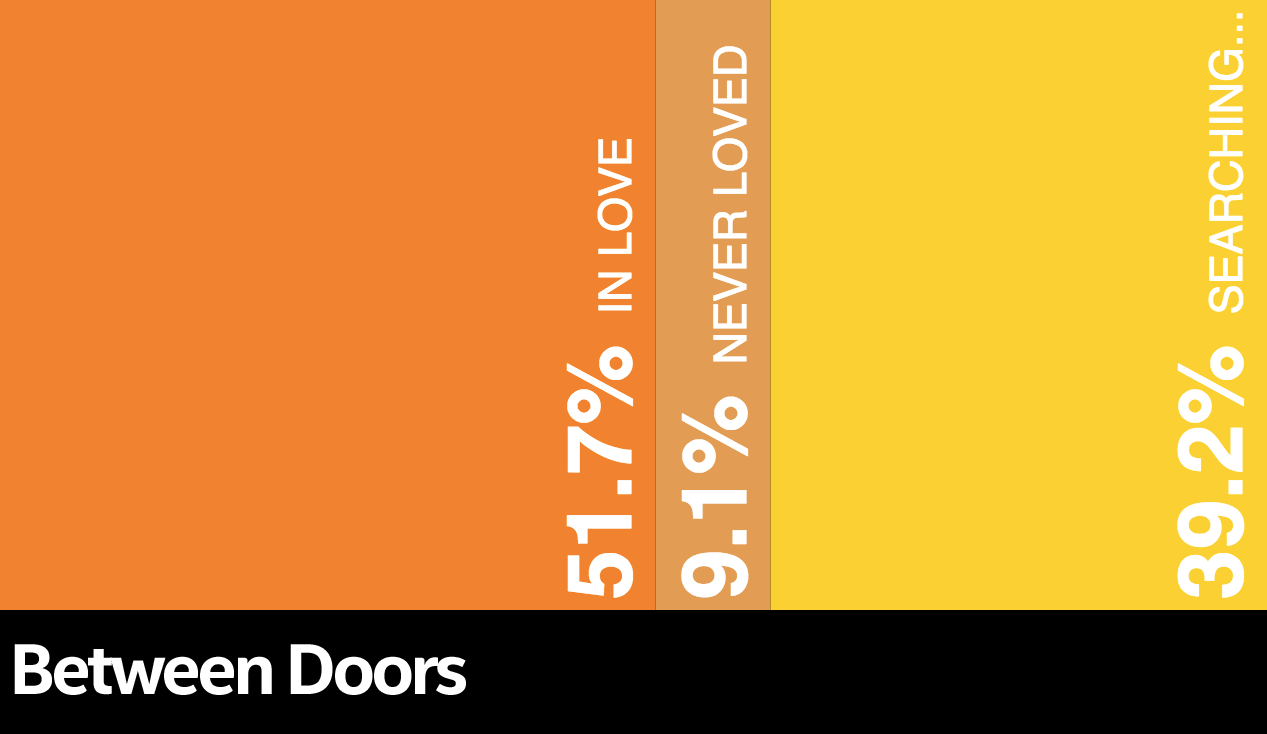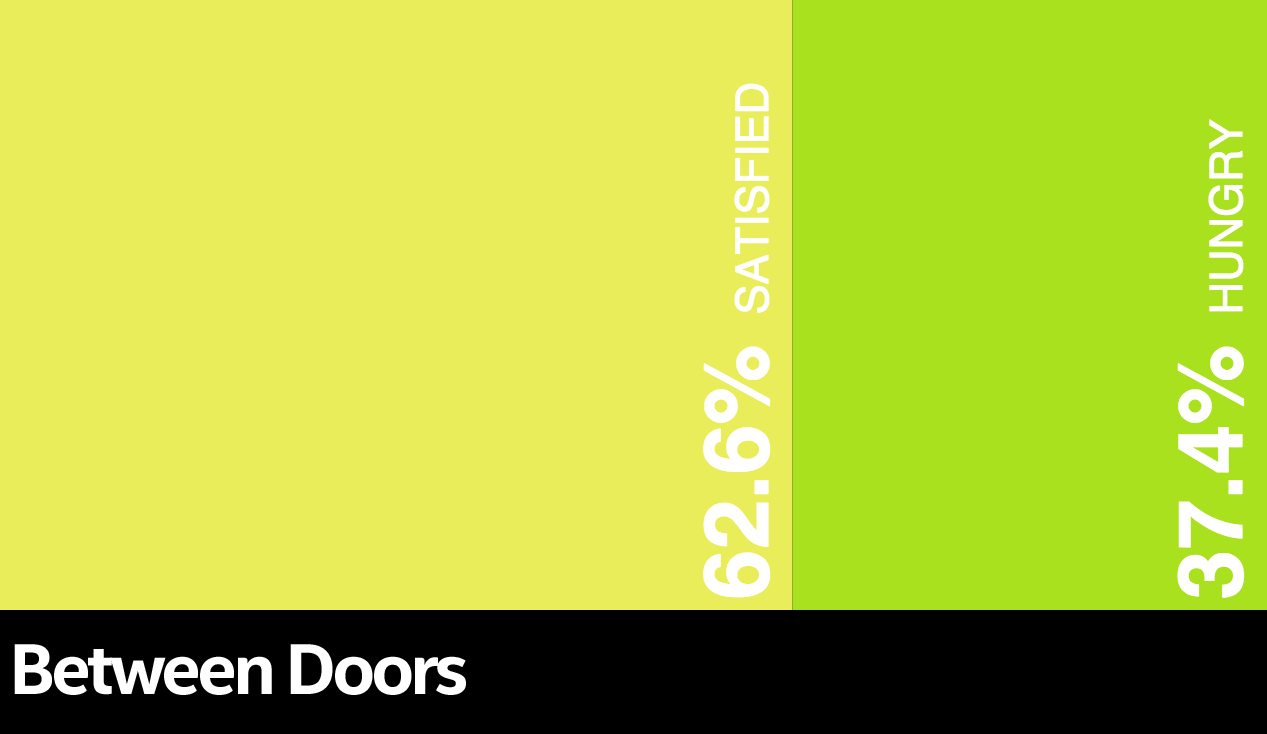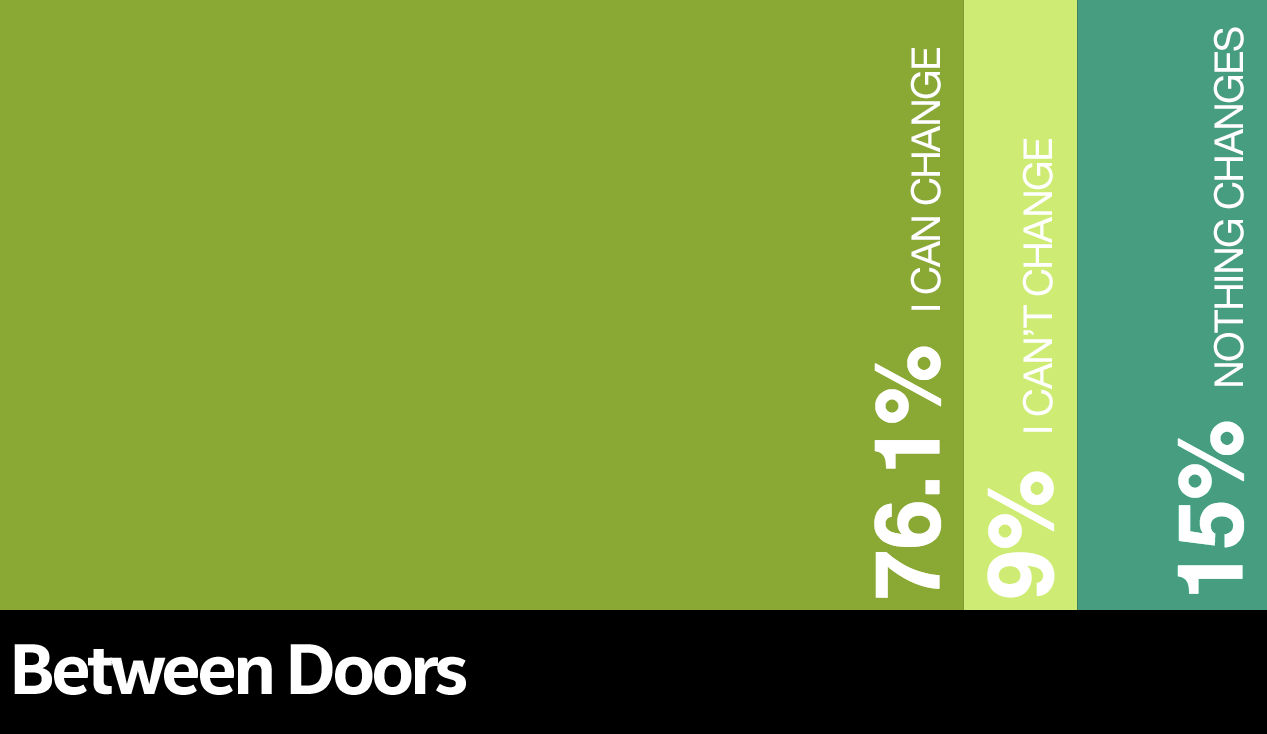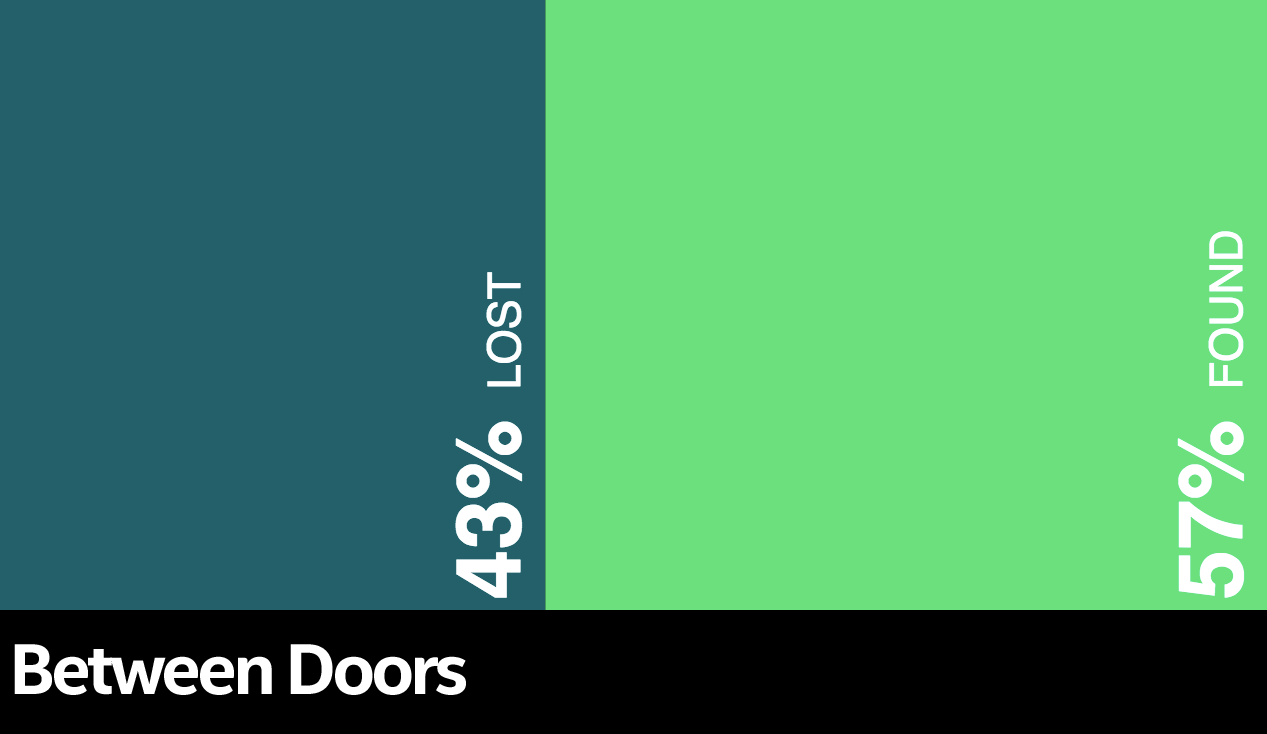 You can download the raw data in CSV and SQL format here.
Between Doors in the media…
Post Nuit Blanche
The Huffington Post
"Nuit Blanche 2014: 8 Nuit Blanche Installations with Powerful Messages"
BlogTO
"The Best & Worst of Nuit Blanche"
Torontoist
"What We Loved (And Didn't Love) At Nuit Blanche"
The Buffalo News
"13 Highlights from Nuit Blanche"
Globe & Mail
"Nuit Blanche Transforms Toronto"
Urban Toronto
"Toronto Transformed: Capturing Nuit Blanche 2014 in Photos"
Now Toronto
"Highlights from this year's all-night art crawl"
CBC News
"Art installations light up Toronto"
———————————
Between Doors in the media…
Pre Nuit Blanche
Toronto Life
"Four Must See Spectacles at Nuit Blanche"
CityNews TV Interview
"Dozens of Must-See Nuit Blanche Projects"
CTV News
"5 Must See Installations"
Indie 88
"Scotiabank Nuit Blanche Best Bets"
ArtBitch
The "A List" for Nuit Blanche
Urban Toronto
"Nuit Blanche expands its reach beyond downtown core"
The Torontoist
"Guide: Before Day Break"
The Toronto Star
"Nuit Blanche is a scream and so much more"
NuZulu
"Toronto artist duo prepares for Scotiabank Nuit Blanche"
Varsity
Nuit Blanche Picks
Our heartfelt thanks to the following people for assisting us with this big project: Bill Alexander, Vasa Gataiance, Liz Loerchner, David Loerchner, Sam Pelletier, Gram Schmalz, Pook, and all the amazing Scotiabank Nuit Blanche volunteers & staff who worked with us all night long!